Yuan's Delicious is online at Yijia, with all kinds of cooked and marinated food to order whatever you want!
I don't know how many people have taken a shower and laid down after working late
Are just about to fall into a blissful sleep when
Suddenly the following pops into your head.
"Roast duck, duck neck, duck rack,
Marinated pork feet, marinated chicken feet, sliced potatoes with spicy lotus root.
Beef noodles, knife-cut noodles, cold noodles.. .
The more I count them, the hungrier I get. The more I think about them, the hungrier I get!
I can't stop gulping!
At this time, if you have Yuan's roast duck.
That's perfect!
I know you better than Yuen's!
From today onwards.
Yuan Kee Gourmet is officially online at Yijia Online Shop.
From now on, you can come here to buy Yuan's food!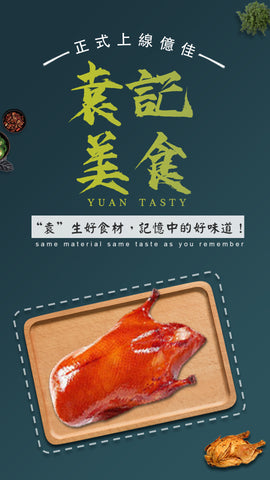 The roast duck is brined with care.
It's crispy on the outside and tender on the inside.
Fresh but not fatty.
The meat is crispy and juicy.
Even the bones are peppery and salty.
It's amazing!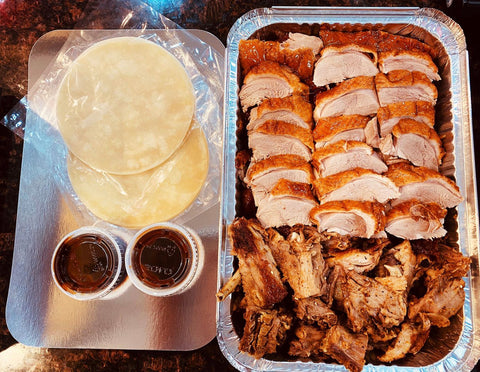 The duck slices are wrapped in a thin, tough pastry.
The duck slices are wrapped in a thin, tough pastry and dipped in the boss' special sauce.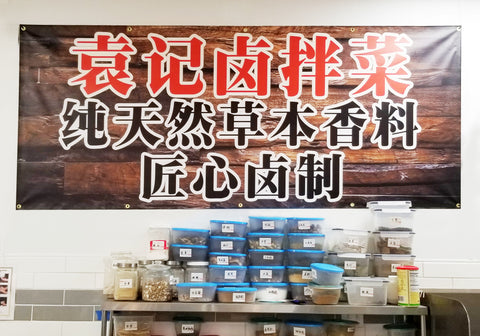 One bite and
All the fatigue is gone!
All that's left is the aroma that lingers between your teeth.
Yuan's marinade is also superb.
It's made with natural herbs and spices.
It's healthy and safe.
It's healthy and safe to eat.
I should write a poem at this moment.
A poem should be written at this moment: "A bottle of sake is worth 10,000, a duck neck and loin of pork are roasted.
The duck neck and loin are roasted, I can't eat it without a glass of wine, I want to sprinkle cumin on it.
I want to cross the Yellow River, but the roast duck is round.
When I come to fish on the stream, the grilled sea bass is particularly fresh.
Even the simplest food has its own soul.
There are many flavors in life that cannot be replicated.
Especially the taste of your hometown that haunts you!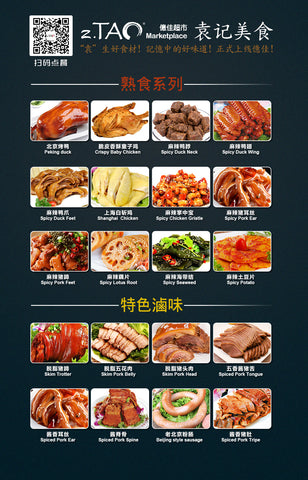 Then come to Yijia Online Shop and bring home Yuan's food.
There is a wide variety of dishes.
You can eat whatever you want!
Same day delivery.
Freshness is guaranteed!
No need to leave home.
Enjoy the taste of home at home!